Description
The Adidas NMD is one the most hyped trainers of 2016. Combining fitness and trainer tech, the Adidas NMD is a lightweight casual trainer a perfect match for current street wear trends.
With high profile collaborations from the likes of Pharrell and Pusha T is the Adidas NMD the best trainer of all time? We think so, and it couldn't look any fresher than with a set of black rope laces.
The Adidas NMD is Adidas's latest trainer bringing serious hype to the sneaker world. Launched by Adidas following the success of the Adidas Tubular and Boost in early 2016. The NMD a lightweight casual trainer incorporates a modern look and combines latest trainer technology.
The Adidas NMD trainer fits perfectly with today's current street wear look, making it a must have for every sneaker head. The NMD is the trainer of the moment, if you don't have a pair get some and if you do get some fresh shoe laces to switch up it's style.
Use our quick sizing guide to find the replacement laces for your Adidas NMD trainers.
| | |
| --- | --- |
| Trainer | Adidas NMD |
| Eyelets | 3 – 4 |
| Lace Type | Flat |
| Length (Inches) | 36″ |
| Length (CM) | 114 |
How to buy replacement shoe laces for the Adidas NMD

You can find a selection of shoe laces to fit with the Adidas NMD here at Laces Matched. We hold a wide range of stock replacement shoe laces that will provide a perfect fit for the Adidas NMD in range of colours. Use our quick sizing guide or the link in this page to go directly to shoe laces for the Adidas NMD.
Note – These are replacement shoelaces not Adidas branded
Popular Shoe lace Colour Choices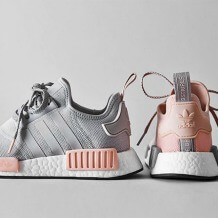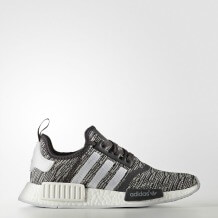 Adidas NMD grey with 'Grey Laces'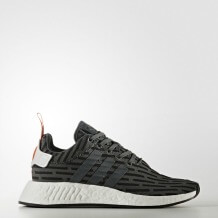 Adidas NMD grey with 'Light Grey Laces'