Description
About The Converse All Star
An iconic trainer with over 100 years of history also known as the Chuck Taylor, the Converse All Star is one of the most popular trainers of all time. Adopted by countless trends and cultures the Converse All Star beginning started in 1908 when Marquis Mills started creating trainers with a rubber sole. The All Star began life as a basket ball trainer in 1917 and remains in the same design today. The converse All Star became a industry icon by 1960 converse dominated more than 90% of the trainer industry. Sold to Nike in 2012 the Chuck Taylor remains one of the most worn and iconic footwear styles across the world. The Chick Taylor features a rubber sole, 6 eyelets and is available in low and high top.
How to buy replacement shoe laces for the Converse All Star

The Converse All Star features 6 eyelets and requires shoe laces 114 cm to 137 cm in length. Converse All Stars feature flat laces as opposed to rope laces and to keep a traditional look we recommend using a 120 cm flat shoe lace with the Converse All Star. You can use our quick sizing guide to help match the correct size shoelace to your Converse trainers. You can find this at our quick sizing guide. We recommend using our guide to ensure you purchase the correct length lace for your Converse trainers.  Converse All Stars often feature plain white or black flat shoe laces to give an original style.
Popular Shoe lace Colour Choices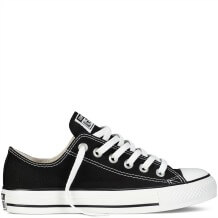 Converse All Star Black with 'White' Laces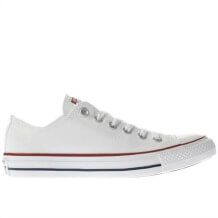 Converse All Star White with 'White Laces'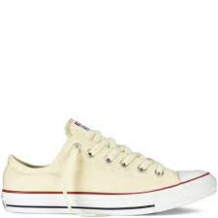 Converse All Star Cream with 'Cream Laces'
Please Note these are replacement shoelaces that will suit Converse trainers, shoelace sizes may vary up to 1″